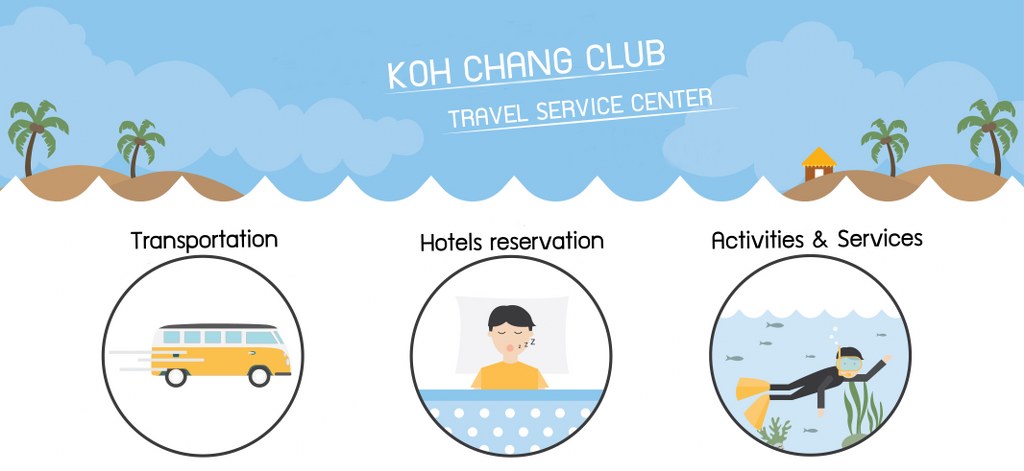 KOH CHANG ACTIVITIES & TOURS
---
INTRODUCTION
We're an Koh Chang travel and services provider, since on 2011. Our service mainly packages tour provided with accommodations, meals, tours and transportation services. Reasonable price and your comfortable is our goal.
These our services are not system or robot, all team human that can service and help with chat or conversations. So we're 365 days open you can contact every day, even weekend or festival always open.
WHY CHOOSE US

Popular Tours & Activities
Koh Chang Club has already selected the best on the island activities in their category for its customers. Because we want our guests to experience the best tours and activities and food available according to their budget, and this is for every stage of the trip and for every destination chosen.

It is in these optimal conditions of experience, comfort, and safety that you will be able to derive maximum satisfaction from your journey. Koh Chang Club maintains trusted relationships with these travel & services while ensuring regularly that they still meet the same quality standards.

Best Price Guarantee
Koh Chang Club is always looking for the best price/quality ratio for all the services it provides and brings to the customer. And this without sacrificing the quality of its services. With its small but very effective structure, Koh Chang Club Tours constantly strives to master its own costs in order not to burden the traveler's budget.

A holiday must always remain a special moment in the lives of our customers, from which they keep happy memories. And to remember happily, it must include the feeling that the trip was paid at the right price.

Our Office Always Standby
You can trust and have confidence in our services, cause our office is standing at Koh Chang Island. Come and visit us every day working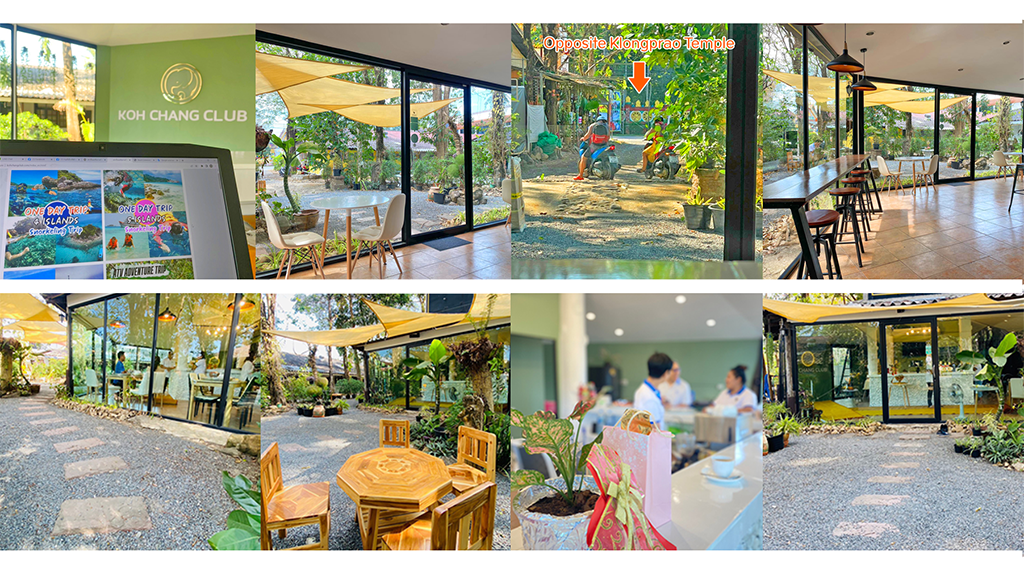 Hotel Marketing Service Co., Ltd. TAT License no12/02253 TAX ID : 0-1255-54009-19-0
Koh Chang Office: 19/5 Moo 4, Koh Chang Area, Koh Chang District, Trat Province, 23170 Thailand.
Head Office: 104/137 Moo 10, Ratchapruek Road, Bangkrang Area, Muang District, Nonthaburi Province, 11000 Thailand.
Contact WhatApps: +66922714388 / Facebook chat: m.me/kohchangclub Tel: +6624445182 Mobile: +66908089978
Today Visitors

38

All Visitors

2666826